The thumbnail version:
It's easy to adopt a negative mindset when things aren't going well
Shifting to positivity helps weather the troubled times
The full version: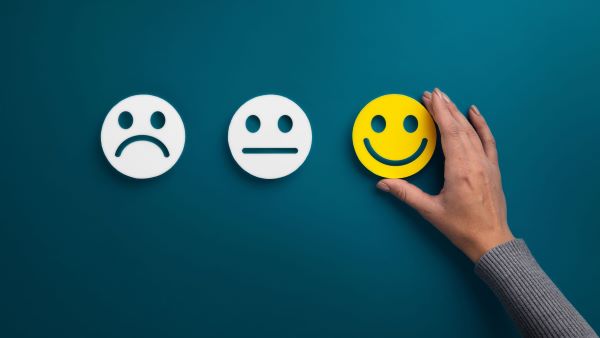 It's not difficult to lapse into a negative mindset when things are not going well. For instance, the current pandemic has been a real drag for some. The problem with negativity is that your mood affects everyone else around you, particularly if you're the boss. And a 'down' worker is not a productive worker.
A better alternative for all concerned is to maintain an upbeat outlook; to put a spring in your step. But let's not kid ourselves, doing this is as difficult as it is necessary. So here are some tips I read somewhere but unfortunately I don't remember where in order to give the originator proper credit:
Say "yes" to a challenge. Make it work. Find a solution. Figure it out.
Know why you're doing what you're doing. Know your purpose.
Be on top of your work/life balance. You need a break. Downtime changes perspectives and refreshes.
Remove negative influences (people and objects).
Work for victories in even small things. Victories invigorate.
Look for the company of positive people.
Fire the negative customers who exhaust and depress you. Actively seek positively-minded customers.
If you suspect that you are clinically depressed, seek professional help.
Chin up!