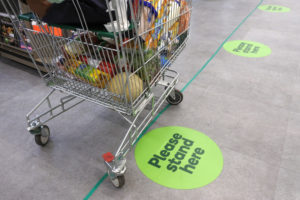 A recent email from a business-consulting firm was suggesting that businesses getting ready to re-open should consider a number of measures to keep everyone safe from COVID-19 infection. They posed a series of questions in this regard.
One of the questions should be of interest to all sign shops because it represents a business opportunity: "Do you have signage in place that will nudge the right behaviors?"
When you think about it, re-opening businesses are going to want signs to remind staff to wash their hands, keep a safe distance, and so on.
A bit of proactive inquiring could result in sign-printing opportunities for your shop.