---
The thumbnail version:
Two years in and survival tips are the same as they were after a year
Diversification and an online presence are still good tips
The full version: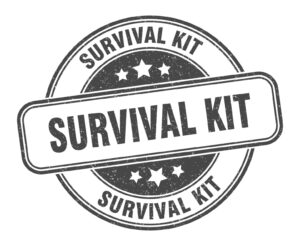 It's coming up for two years and what we thought was going to be a year of surviving the pandemic has dragged on. Admittedly, some have thrived on the pandemic, but for many small shops it has been a survival game.
Just as we said almost a year ago, it's always useful to know how colleagues and competitors in the industry cope. And also as we said a year ago, you can be sure that COVID-19 isn't going to be the last "disaster" the industry and your shop is going to have to negotiate. Being aware of how others are coping is helpful.
Lat year Sign Media Canada interviewed sign shop owners who, among other advice, offered two useful insights. They're worth repeating:
Geoff Orlick of Quality Designs in Campbell River: "Diversify, diversify, diversify. The sign industry is vast and fast moving. Listen to your customers' requests for products you don't sell, and when the same product request is made repeatedly, it's time to broaden your production base."
Ernest Florentino of Sign Den Graphics of Mississauga: "One great lesson I learned with this pandemic is the importance of having a strong online presence. You need to have an effective website, and you should make use of social media, particularly Instagram, to post recent jobs and highlight products you specialize in."
Good advice from colleagues.