The thumbnail version:
Focus is a legitimate business strategy
Focus allows you to become the best in your field
The full version:
A week ago I wrote about an interesting article on the Roland blog about a printer who had found a niche market—printed slate plaques. One of the aspects of the article dealt with narrowing the product focus.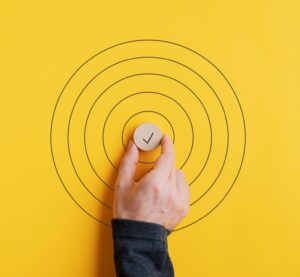 Here is what the shop owner said: "The problem is not only selling something but promoting something. If I were to do house signs but also bumper stickers and t-shirts, I'd have to promote each one separately and compete with other companies in a dozen different markets. With our market it's just 'house signs' so we maybe have fifty keywords that we use, we are spending less on advertising, competing with fewer companies, and ours is unique—no one personalizes in the same way we do."
This might of course change now that what should be secret competitive advantages have been laid bare for all to see, but we've dealt with that aspect in the earlier post. The message in this post is that focus is a legitimate business strategy and may be something for you to consider.