The thumbnail version:
COVID and some sign companies taught us a lesson
Are we going to learn from it?
The full version:
As soon as the COVID-19 pandemic began to take hold a year ago and businesses felt the impact through forced quarantines and lockdowns, we began urging sign shops to see it as an opportunity.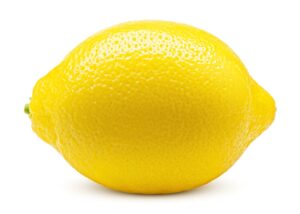 You didn't have to be a rocket scientist to see that there was going to be a big demand for a whole new range of signs—"stand here"; "wait there"; "walk in this direction"; "wear a mask"; "sanitize your hands"; "social distance"; and "only 5 admitted at a time", to name just a few. Suddenly floor signs were in demand in huge numbers.
The new range of signs were easy for sign shops—same basic product, just different emphasis. At the outset of the pandemic there was a desperate demand for PPE—a little less easy to produce than signs, but also doable.
Now articles are beginning to emerge about sign shops that successfully hit the reset button. They not only survived the past year, but actually thrived. And therein lies a lesson for the rest of the industry if I may recall a trite expression—when life gives you lemons, make lemonade.