The thumbnail version:
A survey of industry leaders suggests some optimism for 2022.
The survey  preceded the Omicron surge.
The full version: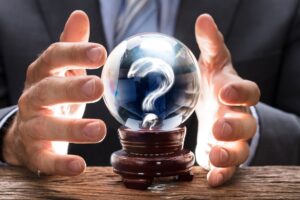 Sign Media interviewed industry leaders about their impressions of 2021 and their forecasts for 2022. It's the forecasts for 2022 that are the more interesting aspect of the article. The survey was of course pre-Omicron so it will be interesting to see if they do a post-Omicron follow-up.
But for now the consensus (though some were more optimistic than others) is that the supply chain problem will continue well into 2022 and will get worse before it gets better. Some felt that returning conventions and trade shows would give the industry a boost in 2022 but, as we now know, the recently-arrived Omicron variant might have different plans.
How do you see 2022 unfolding and are you adjusting your business plan optimistically or pessimistically?