The thumbnail version:
Supplier and manufacturer sites have valuable information
You can find money-saving and money-making tips by spending just a few minutes
The full version: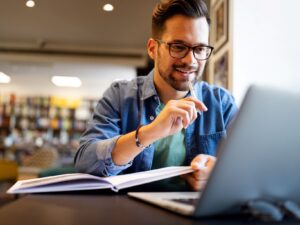 It has always been a good idea to occasionally visit supplier and manufacturer sites to keep up to date on new products and technology. Both the Stanley's blog you're reading now, the textile blog you can reach here, and manufacturers' sites, offer helpful and often money-saving and money-making tips in addition to a host of other information to keep you in touch with the industry.
A good example is the Roland DGA site where they recently posted two tips that can help you get more out of VersaWorks 6. We don't have the room here to share the tips in detail, but if you visit the site you'll find a post on how to use the "Cut and Print" option and another on naming print queues and defining settings.
Getting the most out of your equipment is a way to differentiate your shop from the competition. Staying in touch online with the latest tips and other information from suppliers and manufacturers is a good way to do it.