The Sign Association of Canada established a task force in 2019 to "support women in the sign industry, increase their visibility, and promote the industry as viable employment for women."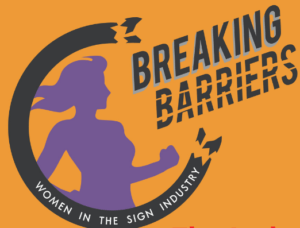 Since inception the task force has been offering webinars and chances to connect. At a recent webinar expert guest speakers discussed the difficult times we're dealing with right now, and how it is essential to practice kindness and offer support to team members. They also shared insights into balancing workload with motherhood, and how to look out for mental health issues (an area of increasing concern as the COVID pandemic drags on).
This is an important topic and just another example of the benefits of belonging to an industry association such as the Sign Association of Canada.