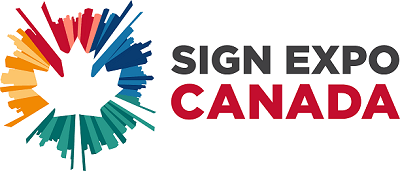 Attending industry events is so important to the survival and progress of your shop that we're going to keep bringing them to your notice and encourage you to attend.
The next one to know about is the Sign Expo Canada at the International Centre, Mississauga, Ontario on September 20th and 21st 2019. If you'd like to consider exhibiting there are still spots available. You can see the floor plan here.
If you're not exhibiting you should join the many other attendees from around the world to see what the Canadian sign industry has to offer. If you're hesitating, ask yourself why, if some people can come from other countries to attend, you can't come from another province, Ontario city, or even close-by suburb. Be engaged in your industry. Attend.