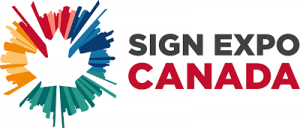 This is your periodic reminder that attending trade shows is a good idea if you plan to keep your shop on the leading edge of the industry.
This year Sign Expo Canada is on the 20th and 21st of September in Mississauga, Ontario.
You can find out all you need to know at the expo's website by clicking here.
Plan to attend.