The thumbnail version:
It's time for the annual industry salary survey
The results provide useful planning information
The full version: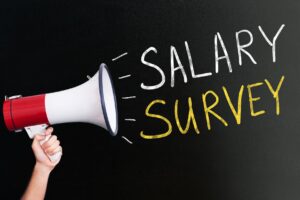 The deadline for participating in Sign Media Canada's 15th annual salary survey is coming up soon on September 14th.
Why should you participate? Well, for owners, part of attracting and keeping staff is having a good understanding of the industry's pay scale for different categories of jobs. Pay too little and you run the risk of losing the good hires to your competitors; pay too much and you run the risk of inflating your overheads and putting your shop at a competitive disadvantage.
For industry employees, knowing your worth can help ensure that you're paid fairly.
However, in addition to any selfish reasons for participating, it just seems to be the right thing to do. Participating in an industry-wide salary survey designed to enhance all members' understanding of their industry is surely a good thing.
You have until September 14th to log on here and complete the survey.