The thumbnail version:
Pandemic uncertainty cancels a BC expo.
The full version: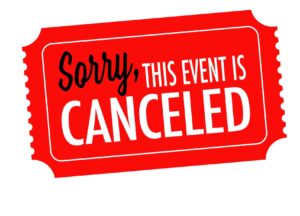 While some shows and conventions are being scheduled for this year following what appears to be a post-pandemic confidence, others are being cancelled or postponed due to lingering uncertainty.
One of the cancellations is the BC Sign and Graphics Expo 2022 that had been scheduled for April 1st and 2nd. The organizers, the BC Sign Association and the Sign Association of Canada, have sighted the unpredictability of the current gathering restrictions and a concern for health and safety  as the reasons for the cancellation.
We're still in a state of pandemic uncertainty which not only makes show and travel planning difficult but raises questions about the efficacy of attending these large gatherings.