The thumbnail version:
Under 35? Join the YPN!
Email address for inquiries below.
The full version: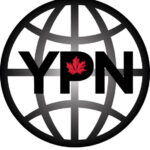 If you are 35 years old or younger, you can join the Young Professionals Network (YPN). Or, if you're older than 35 and concerned about the future welfare of the industry, you may want to encourage younger employees or associates to join.
YPN's goal is to strengthen the signage and graphics industry for the next generation. They aim to do this by providing networking events with industry leaders, providing education and mentorship opportunities, and providing online resources for professional development.
The only prerequisite is that the applicant should be a Sign Association of Canada member, which should be a given anyway.
The quickest way to get more information on this great idea is to email carla.wintersgill@signs.org